Choose to Live is the name of my brand new book, and I am so excited to share our story with you!
.
Did you know that my husband Kevin and I are cancer survivors?  Choose to Live recounts our journey from late stage cancers to vibrant health, and it is now available: Order Choose to Live.
.
We had it all, and then…
Like so many people, we thought we had it all.  We were in our 30s, traveling, spending time with friends and family.  With a successful Wall Street Career, we were in the midst of building our dream home and planning our family.  Then within a span of 5 years, our world came crumbling down.  Kevin became paralyzed after a brain hemorrhage and we were both diagnosed with late-stage cancers and told our chances for survival were slim to none.
.
We refused to accept the grim diagnosis and have our young child become an orphan.  We decided to Choose to Live! And together, we beat all odds.  Yes, I am thrilled to share that Kevin is walking again, and we are both cancer free… ten years later!
My gift to you: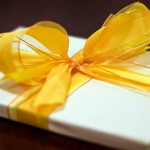 We wanted to share our story in the hope of inspiring others.  Through our journey we discovered that we can heal, we have the ability.  You have this ability too!  By healing the body from the inside out, you can live a life brimming with physical, emotional, and spiritual health.
.
As my gift to you, just for purchasing my book, Choose to Live, I would like to offer you a choice of either:
.
1. a FREE one-on-one Discovery Session with me ($400 value) or
2. a FREE copy of my best selling audio, Being Cancer Free ($15.95 value)(While supplies last)
.
To receive your gift, simply email us at info@joyceobrien.com . Be sure to include your name, proof of book purchase and the words "Discovery Session" or "Audio" in the subject.
.
"This wonderful, uplifting, inspiring book may contain the key to wellness that can change your life.  It worked for me."
–Brian Tracy, Author, "Change Your Thinking, Change Your Life"
"It's not a book, but a black hole that sucks you in, wreaks havoc with your emotions, and then lets you out on the other side satisfied, inspired, and in awe of the human potential."
—Alex Lubarsky, CEO, Health Media Group, Inc.
Click here to see what others have said about the book!
.
We want to hear from you:
Please feel free to enter a comment below and provide your feedback on the book. We'd love to hear from you!