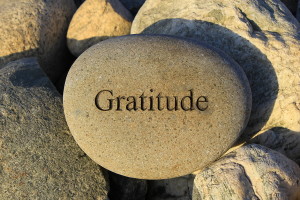 As I flew down to North Carolina last week while a hurricane was about to hit, I was thinking back to when I was traveling from Long Island to North Carolina on a beautiful summer day a month ago. No, it was not a vacation. Normally I love traveling. As Kevin says, there's never been a plane that I haven't wanted to be on. That trip was different than most. On that trip I released my baby girl, Kelsey, to begin her journey into adulthood. She entered college and it was twelve hours away from home.
Some of you have been on this journey with us all these years. Especially if you read my book Choose to Live, you've gotten to know her; the adorable, funny, loving, compassionate, nurturing, caring, beautiful, old soul that she is.
She struggled with leaving because we have such a close relationship and she (and we as a family) had had an amazing high school experience. She said she felt so blessed and so loved. She felt she was able to be her authentic self and what a gift that is. She created something really special with friends and family because of the way she is. She gave back and was in contribution through her many "pay it forward" volunteer clubs, and she even changed some lives too. Prior to her leaving for college, we had 8 days of celebrations with different groups of people coming to say goodbye and wish her blessings on her journey. Most nights, the goodbyes lasted until 2 am. I had a good supply of toothpicks to keep my eyes open and a Costco size supply of tissues (for myself).
Leaving my baby girl a month ago was close to unbearable. I really had no idea whatsoever how difficult this college separation and transition thing from our home to her new 4-year home was going to be.
I've just recently recovered. There were multiple ways that I dealt with the transition. I can and may write several newsletters about all that I learned and experienced. Or maybe it will just be a couple of chapters in my next book J.
I will begin with the easiest first–gratitude. I have "chosen" to come out of grief and loss and into gratitude. As the President of her University, Nido Qubein, said at the convocation (induction) ceremony, "You cannot whine and be in Thanksgiving at the same time". I just love that.
As I do with most life challenges, I look to see the good in every situation. I began the list…I'm in gratitude for all the years I've had with her in my home and care, for doing the best job I could as a parent to prepare her for this phase of her journey (as I've been told), for the beautiful young woman, friend and leader she has become, for the love she has given to so many, for her ability to make others feel special, for the way in which she is able to help others to open their hearts and connect with their loving side. For the excitement about all the expansion, fun and adventures she will create in this next phase of her journey. The list goes on.
Yes, I may be crazy. But for all this amazingness encompassed in my beautiful girl, I will fly into a hurricane to celebrate with her on Family Weekend so that she knows how loved she is and how we appreciate how hard she has worked to "BE" who she is. I feel blessed to be her mom.
So, to all the Moms (and dads) out there who have gone through this before me, my hat is off to you. I could not have imagined or prepared for how difficult this would really be. You seemed to go through it with such grace. How? How did I not know what you were really going through? Well now I can say that I understand your pain. I have a whole new understanding and appreciation for the strength you've exhibited.
As with anything, we get to choose our view. It's all about perspective.
---
Chilled Roasted Red Pepper Soup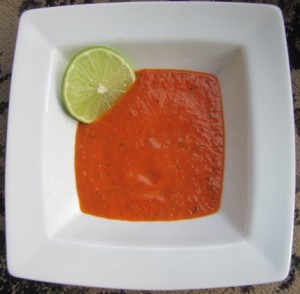 8 Roasted peppers
1 lg. white onion chopped and sauteed in oil til opaque and light brown
Tbsp chopped fresh cilantro
2 tsp. salt
1 Tbsp oil
1 c. veggie broth
1/2 lime juice
Blend in food processor. Serve.